Reservations are generally for a category and not for a particular model, such as large road, minivan, SUV, ...
If this is your first roadtrip and you tour the major national parks, you can book a simple sedan. Less expensive than a 4WD or SUV, a sedan also consumes less gasoline.
If you know in advance that you will be taking tracks, book a SUV. Be aware, however, that it is forbidden to ride on trails with rental vehicles of any kind! ...
You should know that if you arrive in city A and leave in city B, you will have vehicle abandonment fees that vary depending on the category of the vehicle. For a big 4WD, it can go up to 500 dollars! However, these fees do not apply between Nevada and California. It's good to know !                           
Several renters exist in the USA: Alamo, Avis, Hertz for the most famous ... It is possible to book online directly on the website of the renter or via comparators such as BSP Auto. It is advisable to book from France.
Prices obviously differ depending on the provider, the type of vehicle and the duration of the rental. On average, count € 900 for 3 weeks for a standard SUV.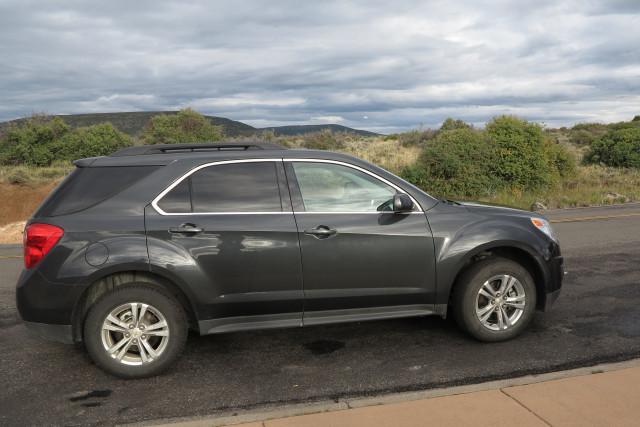 About insurance : In addition to the basic guarantees (third-party insurance), it is advisable to take the complementary insurance CDW (exemption of deductibles) and the additional civil liability (EP or LIS).
If you are several drivers, do not forget to take the "additional driver" option to take turns on the road. No need to take the GPS: this option is quite expensive. Better to buy one before departure if you wish. If it's a first trip and you're content with the classics of the West, a good paper card or a mobile phone is enough.
Be careful, at the counter, the renter will try to sell you additional insurance. If you have already paid the CDW and LIS, you do not need anything else. Only the 2nd driver option is payable locally. Sometimes, the renter lets you choose your car on the parking lot.
If you are a RV enthousiast, it is possible to rent. It is hardly more expensive, on average 1,200 € for 3 weeks. Be careful, you will not be able to access certain sites that require the borrowing of a track.